How Does Sygmalift© HIFU Work?
High-concentration sound wave energy produced from the HIFU device will beamed through your skin into the dermis layer with a frequency of 1,000 times per second, which is too fast for human's nerves to feel the pain. The waves will stimulate the fibroblast cells, the cells that produce collagen and elastin, to accelerate the collagen production to replace the dilapidated ones, it also constrict the fat cells making the skin feel more lift and tighter.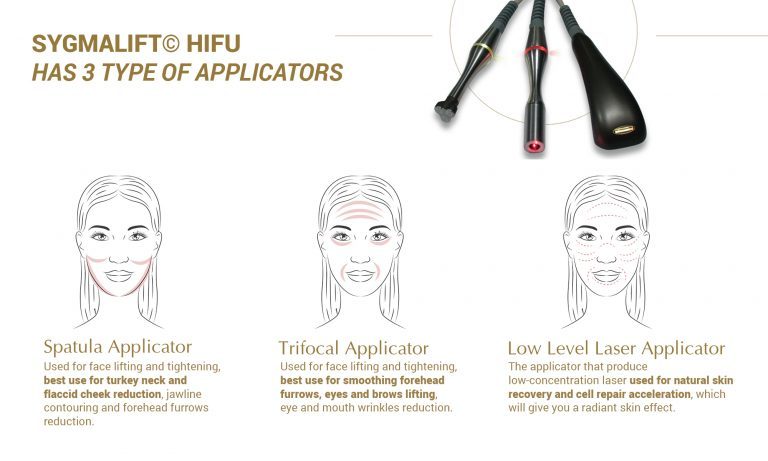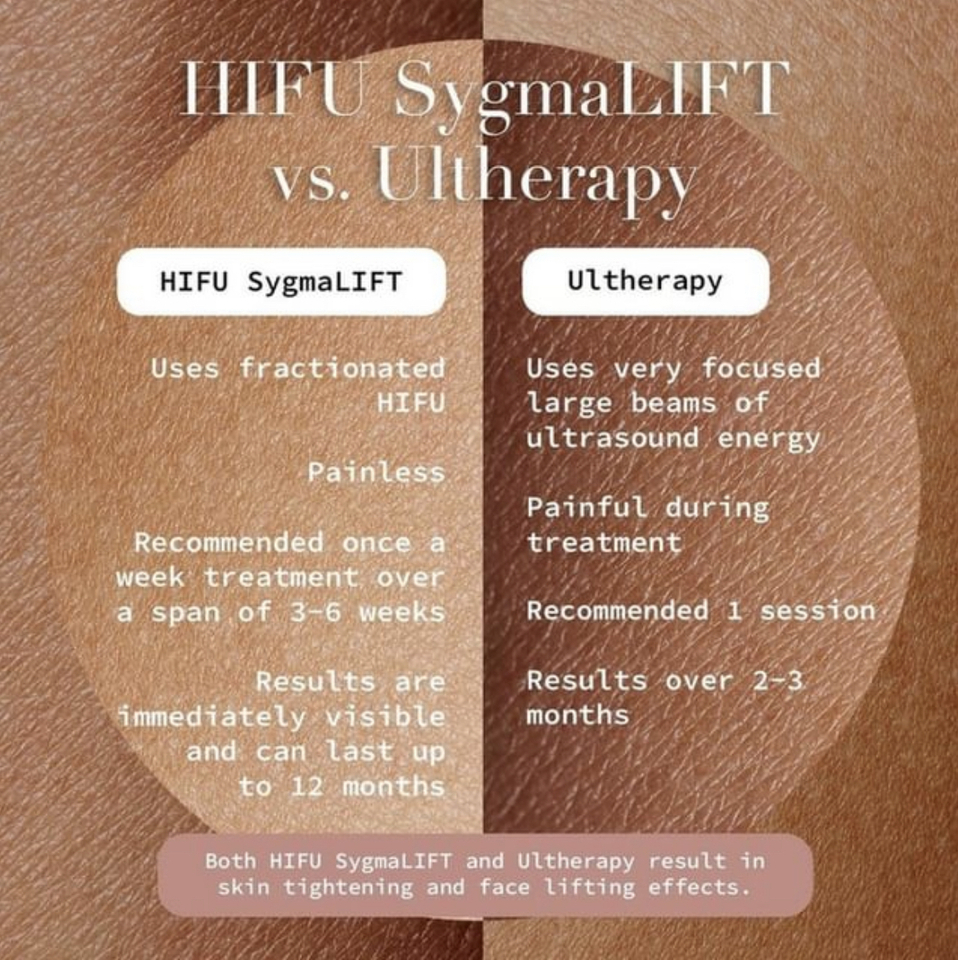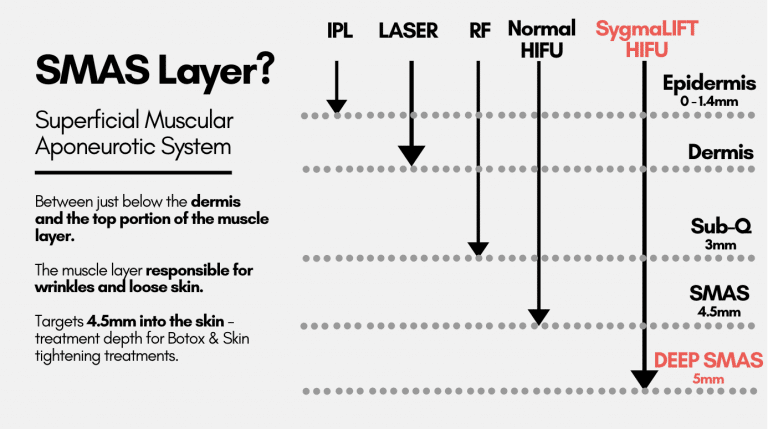 Both Sygmalift HIFU and Ultherapy are gold standard HIFU in the market. The goal for both HIFU is to achieve a non surgical face lift solution to combat skin sagging and wrinkles. The main difference lies in the functionality of the machines:
1. Sygmalift HIFU is completely painless
Due to it's fractionated cold laser beams. Essentially, the beams are broken up into smaller beams, allowing a painless and precise targeting area. Typical HIFU (including Ultherapy) uses large focused beams to target muscle area, causing considerable pain to the patients. Even with the use of topical numbing cream, the pain will still exist as the numb cream cannot reach the muscle areas.
2. Sygmalift HIFU requires more sessions
The painless treatment requires a monthly session for the first 3 months, with maintenance every 6 months. This ensures constant stimulation of collagen production throughout the years. Typical HIFU only requires 1 session to last for 6 – 12 month for the same lifting effect.
Who is suitable for this treatment?
How many sessions are recommended?
3 sessions
For double chin may require more sessions depends on the thickness of the fat tissues
The only HIFU in the industry that is PAINLESS!
Before age 50 : Every 6 month - 1 year After age 50: Every 3 - 6 months
Full face + Double Chin/Neck
Full face + Double Chin + Neck
Follow our Instagram for more: Infinityclinic_nz