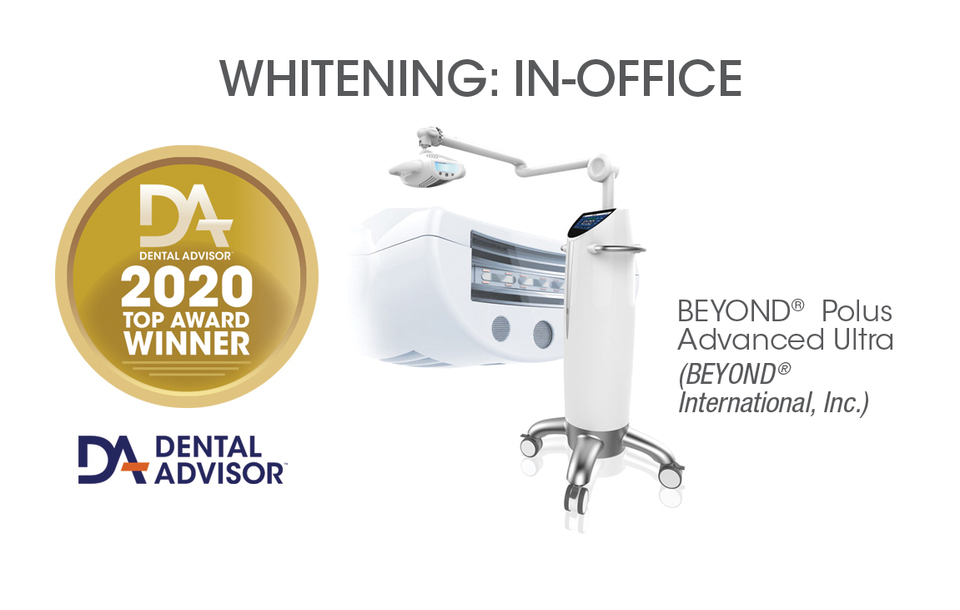 The POLUS® ADVANCED Ultrasonic whitening accelerator system
Back by more than 20-years of system development and with tens of thousands satisfied clients in more than 120 countries world-wide the Beyond POLUS® ADVANCED ultrasonic system is the preferred cosmetic whitening system used by My Smile Clinic. Simply there is NOTHING BETTER.
POLUS® is already the World's BEST Professional Teeth Whitening System as Independently Voted by Dental Advisor to be the World's Best 7-years in a row.
Now as well as the 7th time award winning 'light bridge" technology, POLUS® ADVANCED features revolutionary new ULTRASOUND whitening technology. That means faster, whiter teeth than ever before!
Ultrasound technology has been proven by Dentists and Hygienists for scaling and polishing teeth. Now this well established ultrasound technology has been adapted to speed up teeth whitening.
It uses high frequency sound waves inaudible to the ear to develop a gentle ultrasound vibration to help loosen staining for faster, whiter results than ever before. 'Faster, Whiter Teeth for longer'
This means your teeth can now be whitened in just 12 to 36-minutes using our POLUS® Advanced Whitening Accelerator together with our Ultrasonically compatible OSMOS® whitening gel.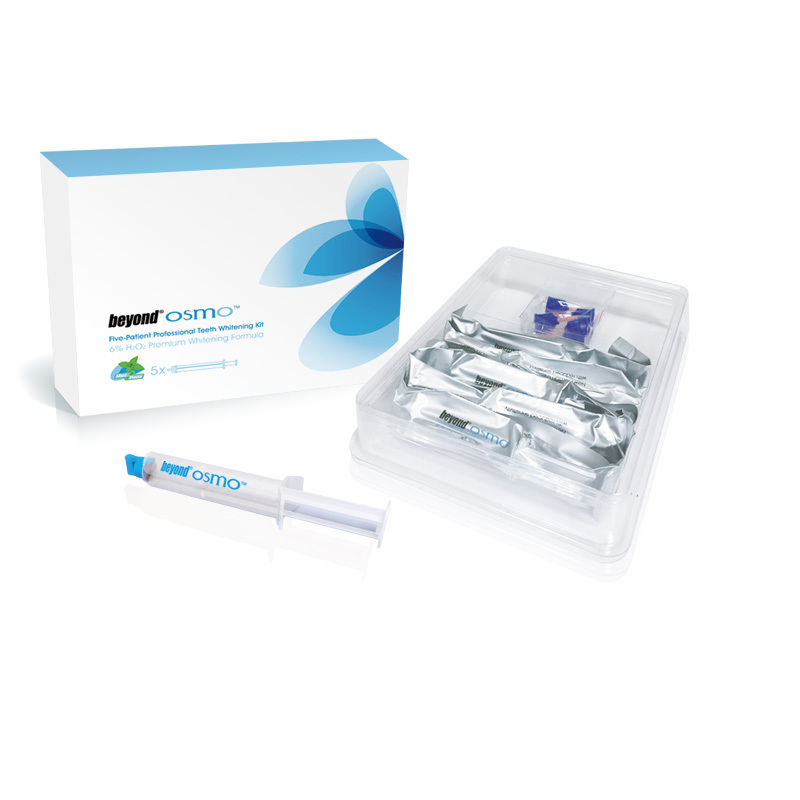 What Does the Whitening Gel do?
The enamel of your teeth contains millions of microscopic pores and over the years, unprocessed compounds from food, drink and tobacco go into these pores causing discolouration & staining. Teeth Whitening happens when the hydrogen peroxide breaks down into oxygen molecules, which enter through the enamel to the dentin, which is the actual 'tooth bone', directly under the enamel. It is the Dentin that provides the tooth its ivory-white colour. These oxidising molecules enter the minuscule pores of the enamel and bleach the coloured substances so that the natural white colour of the Dentin can be seen clearly.
Teeth Whitening happens when our patented Catalyst empowered whitening gel is photo-excited by our advanced blue light system creating a powerful redox action.
We use the world's most technologically teeth whitening gels

Our patented new generation Beyond OSMO® whitening gels auto-mix a special Light Activation Catalyst that produces photo excitation when used with the new Technology The POLUS® ADVANCED Ultrasonic whitening accelerator system. This means the whitening gel becomes light excited providing you safer, whiter results than any other system available in the world today-

What this means for you is WHITER TEETH with little risk of any sensitivity when having the treatment; SAFER TOO because there is no burning gums, no swollen lips or allergic reaction to high strength peroxides, and the results are amazing ranging from 2-10 shades in our 45 minutes in-chair treatment.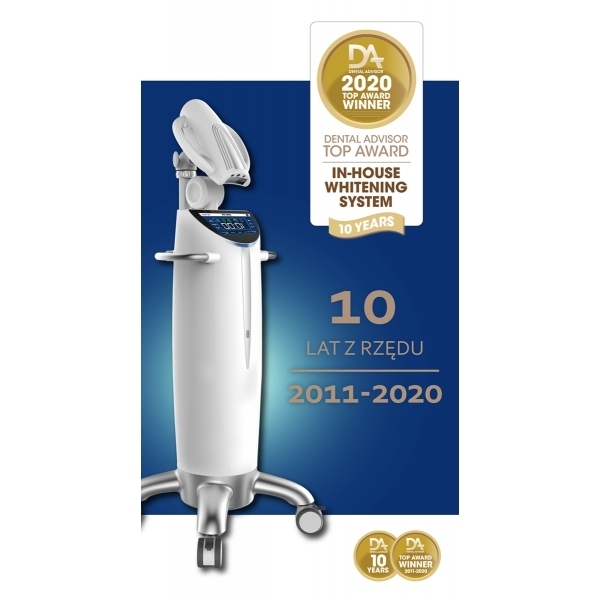 Slight Staining (Refresh)
Beyond®Advanced ultrasonic whitening in-chair service includes a free consultation. This option is recommended for most people with slight staining or people who had done teeth whitening treatment within the past 3-6 months. (Allow 60-minutes)
1x 15 mins Consultation
2x Whitening Gel Applications
2x (15-20mins) Beyond®Advanced Ultrasonic whitening system
Special $200 * (Industry Price $250)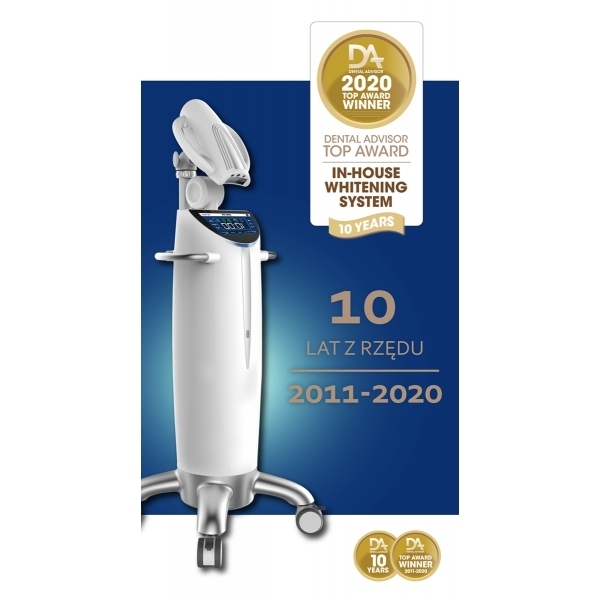 A
verage Staining
Beyond®Advanced ultrasonic whitening in-chair service includes a free consultation. This option is recommended as BEST for most 'first-timers' with average staining (Allow 75 minutes)
1x 15 mins Consultation
3x Whitening Gel Applications
3x (15-20mins) Beyond®Advanced Ultrasonic whitening system
Special $250 (Industry Price $300)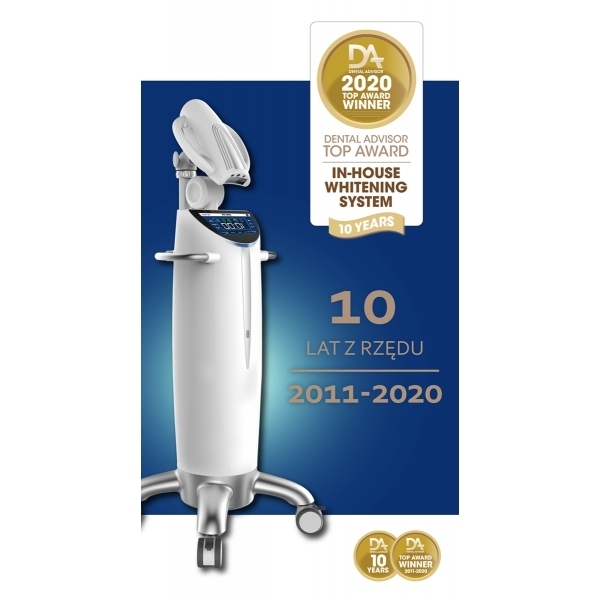 Heavy Staining
Beyond®Advanced ultrasonic whitening in-chair service includes a free consultation. This treatment is a powerful deep whitening option and recommended as BEST for those with badly stained teeth caused by diet and lifestyle:- smoking, tea, coffee, red wine or tetracycline caused by antibiotics.(Allow 90 minutes)
1x 15 mins Consultation
4x Whitening Gel Applications
4x (15-20mins) Beyond®Advanced Ultrasonic whitening system
Special $300 * (Industry Price $350)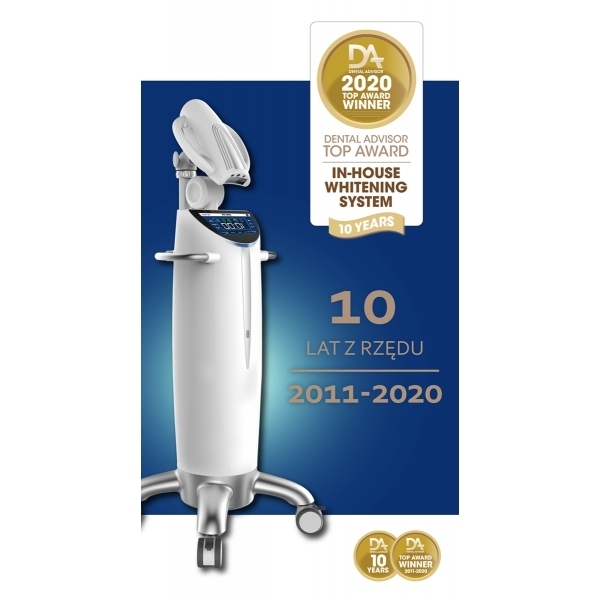 Average Staining for 2 people
Beyond®Advanced ultrasonic whitening in-chair service includes a free consultation. This option is recommended as BEST for most 'first-timers' with average staining (Allow 75 minutes)
1x 15 mins Consultation
3x Whitening Gel Applications
3x (15-20mins) Beyond®Advanced Ultrasonic whitening system
Special $450 * (Industry Price $600)