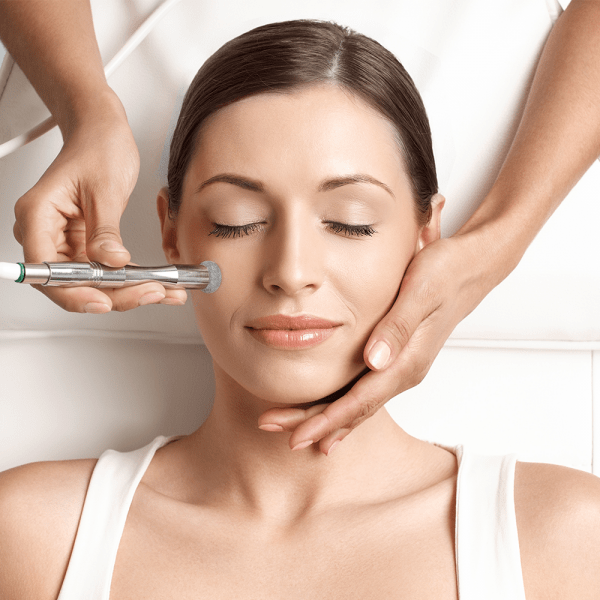 Microdermabrasion is one of the easiest and most effective ways to fight the effects of ageing. For instantly smoother skin, the Diamond microdermabrasion facial system uses a combination of vacuum suction and diamond encrusted tips to lightly abrade the skins surface, producing a deeply exfoliating and polishing skin treatment. with the combined with the use of high-tech skin care products, We are able to penetrate deep into your skin, allowing the skin to build collagen and help regenerate a youthful appearance. Deeply exfoliates for instantly, soft, smoother and younger looking skin
Microdermabrasion has been found as an effective treatment for:
wrinkles
stretch marks
uneven skin tone
hyper pigmentation (a combination with laser is recommended)
scarring
Who is suitable for this treatment?
How many sessions are recommended?
6 -12 sessions depending on your skin type
Microdermabrasion - Mini : 30 mins
1. Double Cleanse
2. Microdermabrasion
3. Manual extraction
4. Your choice of mask

5. LED Light therapy
6. Boost + Protect
Microdermabrasion- Deluxe : 60 mins
1. Double Cleanse
2. Steam
3. Exfoliation
4. Microdermabrasion
5. Manual Extraction
6. Low Level RF- Skin Tightening
7. Your choice of mask
8. LED Light therapy
9. Boost + Protect
Add on - Esthemax Hydro Jelly Mask
Add on - Extra extraction