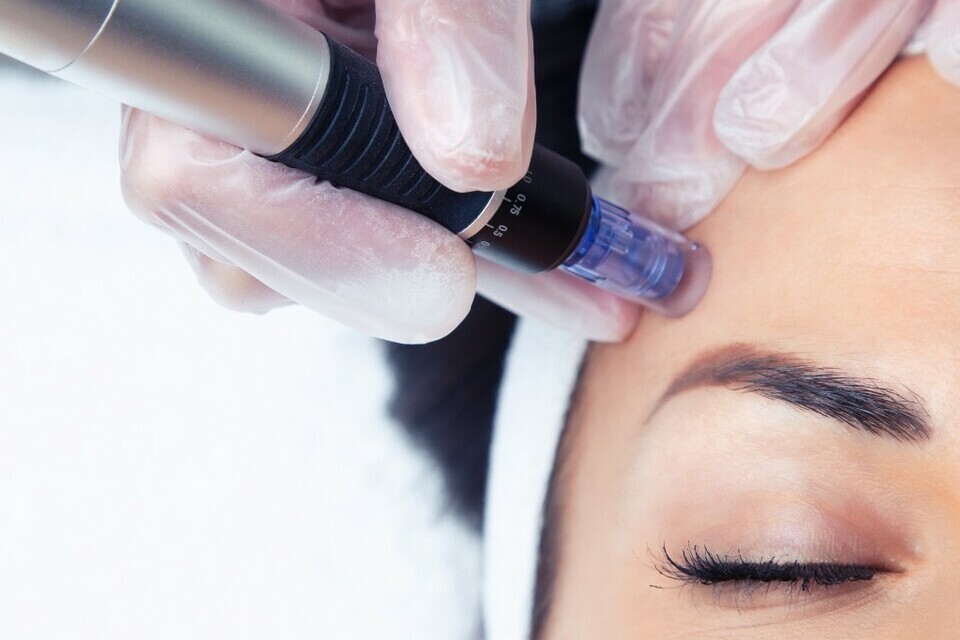 Stem Cell Micro-needling (Collagen induction therapy) is an advanced skin treatment involving Micro needles that penetrates your skin on different levels, and creates micro injuries to the skin. This kick-starts your body into repair-mode, triggering the production of collagen and elastin. More collagen and elastin means smoother, more refined, tighter skin.
STEM CELL
Our Stem cell solution contains the activators extracted from phylogenetic placenta and peas. It builds skin protection layers. It softens dry and rough skin. Also, it is a concentrated ampoule in the capsule of the multi-layer liposome.It can penetrate deep into the skin and absorbs fast. it firms your skin effectively and quickly.
This professional grade solution revitalizes skin and restores bright, crystal-clear skin tone and elastic skin condition by the soothing effect exerted by Liquorice and Purslane Extracts.

Enzyme solution technology stimulates cell regrowth.

Multi-layer liposome formula penetrates deeply to soften rough, dry skin.
VITAMIN C
VIta Cell is Vitamin C, Green Tea Callus Culture Extract and patented ingredient NATURAL SW (fermented bean, fermented rice, fermented ginseng, fermented Chinese pearl barley, fermented potato) are made into small molecules to enable duel function of brightening and hydration. Ceramide and Acetyl Hexapeptide 8 provides suppleness and alleviates initial signs of wrinkles, and thus it is highly recommended for people looking for brightening, elasticity and lifting care.
Who is suitable for this treatment?
How many sessions are recommended?
3-4 sessions. For scars 3-6 sessions
Mild Discomfort. Numbing cream is not required but can be provided upon request