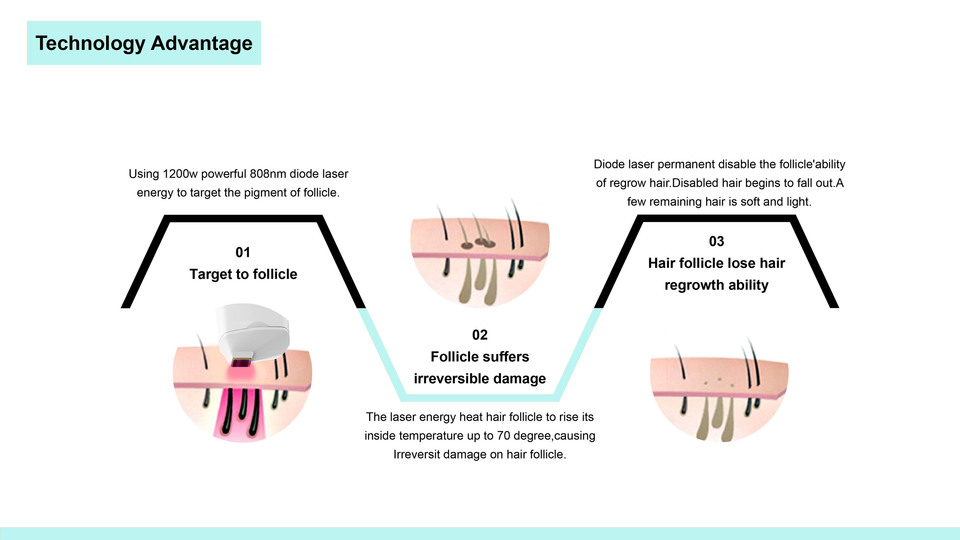 Who is suitable for this treatments?
All Fitzpatrick skin types- Blonde, Brown and Black hair
How many sessions are recommended?
A little discomfort but not painful. Doesn't require numbing cream
4-6 weeks depending on the area
Before Treatment Preparation
- No numbing cream to be applied to the treatment area
- Hair must be shaved
- Avoid applying moisturizer or deodorant products to the area
- No recent cosmetic injectables to the area
-No recent sun exposure and sun-beds
-For 2-4 weeks no waxing, laser, threading, tweezing, electrolysis or IPL in the area
- Avoid using cosmeceutical retinol and AHA/BHA for 3 days
-No fake tan

Contraindications

- Pregnant or breastfeeding
- Taking medication that contains Isotretinoin
- If you have taken Accutane, or any other acne drug, laser should be avoided for six months after use has ceased
- We cannot treat over metal plates or pins in the treatment area
After treatment Notes
- Redness & Bumps are normal
- Cleanse the area treated gently.
- No makeup & lotion/moisturizer/deodorant for the first 24 hours.
- Dead hairs will begin to shed 5-30 days after your treatment.
- Avoid exercise for 24 hours
- Avoid Swimming Hot water / saunas 72 hours

- Outdoor sun exposure 72 hours

- Avoid Tight clothing for legs / bikini wax